GP – Perth, Western Australia – Well established practice – Great earning potential
Recruiter

Location

Perth (Region), Western Australia (AU)

Salary

Very competitive – contact Vicki for more information.

Closes

11 Jan 2019

Role

Contract Type

Hours

Industry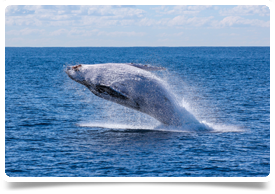 This GP surgery in South East Perth have been established for since Nov 2016. They are so busy that they can not meet patient demand and need another doctor to join the practice.
The owner is UK-trained and is on the board of the RACGP. In the last year he has billed AU$800,000 and will be a great support and mentor to a UK GP making the move over to Australia.
AU$120 hourly min. guarantee
65% billing
Earn AU$350,000 upwards for full-time hours
Relocation assistance
The practice is in a historic listed building and the GP owner has invested in a substantial refurbishment to ensure the practice is modern and finished to a very high standard. All consulting rooms have natural light via windows or sky lights. There is a large 2-bed treatment room and a procedure room.
The practice was ranked in the top 100 GP practices across Australia during 2017 as voted by patients polled on Health Engine.
They are well connected with the child health nurses and receives lots of referrals as a result they have an excellent reputation in Paediatrics.
The patient demographic is mixed with lots of young families and around 5% indigenous population.
There are currently 2 doctors as well as the GP owner, 2 nurses, a Practice Manager and administration staff as well as Allied Health including Psychiatry, Podiatry, Dietician and Exercise psychologist. Pathology is onsite and there is a pharmacy nearby.
Opening hours are 8am to 6pm Mon-Fri and 9am to 12pm on Sat. A full time GP would work 38-40 consulting hours a week however there is flexibility and reduced hours can be agreed too.
UK GPs report that Paperwork in Australia is much less and they are doing on average one hour per day in a full day.
To find out more, or to apply, contact Vicki McLaren on +44 (0)131 240 5263 or email vicki@headmedical.com
Similar jobs
Sydney Surrounds, New South Wales (AU)
Excellent pay and benefits
Austin Dean Recruitment

Melbourne, Australia
$350 to $500k (Aus)
Austin Dean Recruitment

New South Wales, Wentworthville
Competitive Salary
Prospect Health