GP – Taupo, New Zealand – Stunning location and lifestyle opportunities
Recruiter

Location

Taupo (Territorial authority), Waikato (NZ)

Salary

Very competitive – contact Debbie for more information.

Closes

12 Nov 2018

Ref

DKTaups

Role

Contract Type

Hours

Industry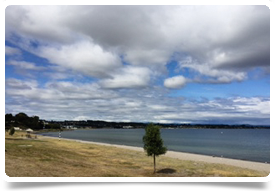 We have an exciting GP opportunity in a rural family practice located south of Taupo on the North Island of New Zealand
4–9 session per week
Cornerstone accredited practice
All special interests welcomed
Vacancy Dec 2018 to December 2019
Attractive salary and relocation package
Location
Where else in the world do you have ski fields, world-class cycle paths, fishing & all the outdoor activates you could possibly want on your doorstep?
Taupo and the surrounding area's are an ideal location if you are looking to achieve that life/work balance. There are numerous adventure sports to get involved in or if you prefer to take it a bit easier there are lots of amazing lakes and beaches to explore
A gorgeous lakeside setting that doubles as the skydiving capital of New Zealand, midway between Auckland and Wellington, the central location makes it an excellent base for exploring the attractions of the North Island.
Taupo is a fantastic location for anyone who has a love for the outdoors. Medical professionals are well-remunerated and enjoy good working conditions and an excellent work-life balance in New Zealand.
To find out more, or to apply, contact Debbie Kirk on +44 (0)131 240 5279 or email debbiek@headmedical.com