General Practitioner / Medical Officer – St Helena
Recruiter

Location

Saint Helena (SH)

Salary

Very competitive – contact Jo for more information.

Closes

27 Oct 2018

Ref

JHGPSH

Role

Contract Type

Hours

Industry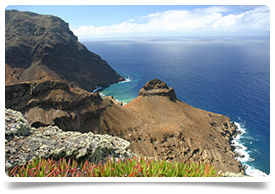 The island of St Helena is an internally self-governing Overseas Territory of the United Kingdom located in the South Atlantic Ocean approximately 4,000 miles from the UK.
Scope of Work
Working with the other doctors, the nursing team and allied health professionals on the island, this post holder will specifically focus on the development and delivery of a robust and effective primary care service.
You will run out-patient clinics covering a wide range of clinical needs, including care for patients with diabetes, hypertension, cardio-pulmonary disease which are highly prevalent on the island.
You will be actively involved in preventive care and lifestyles management and serve as the clinical champion for preventive service development.
With support from overseas specialists and using local therapeutic guidelines and protocols, you will also be expected to consult paediatrics, ENT, ophthalmology patients.
You will be required to take care of in-patients as well as being first on-call approximately every fourth night supporting the nursing staff in the triage and attendance of urgent care and emergencies. There will be second on-call cover from specialist colleagues in anaesthetics, orthopaedics, general surgery and obstetrics/gynaecology and emergency medicine.
You will participate in training of other healthcare staff, clinical governance work including audits, clinical outcome data collation and reporting. You will be expected to maintain continuous professional development.
The duties of this post shall include, but not be limited to, the following:
Running outpatient clinics at various location of the island every week, including evening clinics;
Actively participate in health promotion and preventative care programmes including providing brief interventions and other lifestyle management support to patients;
Audit the effectiveness of services for patients with chronic diseases and design service plans to improve service delivery and outcomes;
Undertake training of relevant clinical staff including direct supervision;
Participate in on-call rota and attend clinical emergencies and urgent care duties;
Actively participate in incident management, outbreak response and other healthcare emergencies;
Undertake all relevant administrative duties including medical record documentation, health data collation and reporting, and other relevant duties.
Qualifications and experience
Essential
* Fully qualified general practitioner with evidence of completion of training**
* Must be on the UK General Medical Council GP register or Specialist Register for Internal Medicine or equivalent registration authority in country of practice***
* Special interest in chronic disease management (Long Term Conditions) and/or Public Health Medicine
** Fluent in English (oral and written communication); none native English speaker may be asked to provide evidence of proficiency in English language e.g. IELTS
*** Candidates must be otherwise be able to practice and licensed in country of recruitment with evidence of good standing
*** Candidates within 6 months of CCT (Certificate of Completion of Training will be considered based on experience)
Desirable
* Postgraduate clinical experience in general medicine in any specialty
* Overseas experience other than home country (especially in a remote location)
* Recent ATLS, APLS certification or equivalent
* Previous service development experience and/or service management
We are looking for someone who can start in post ASAP and commit to a period of 12 months (with the option of extending to 2 years if desired).
To find out more, or to apply, contact Jo Hood on +44 (0)131 240 5266 or email jo@headmedical.com.